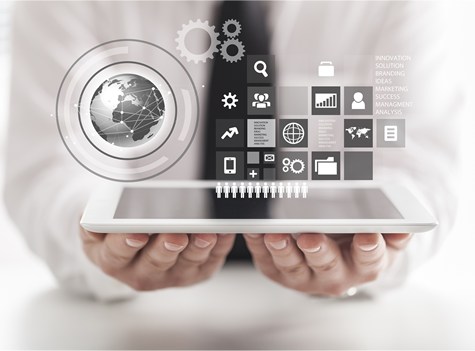 BUSINESS IT SERVICES
Responsive & Expert IT Professionals
We provide you the peace of mind, security and freedom to concentrate on managing your business—not your network.



IS YOUR BUSINESS PROTECTED?

A terrifying ransomware attack is infecting
computer systems around the world. Learn how
to protect yourself from the WannaCry
ransomware virus today.

MANAGED IT SERVICES
You pay one consistent monthly price for your computers, servers and network. No surprises, up charges or hidden fees. Our plans starting at $5.00 a month.

WEB DESIGN SERVICES
Our Web Team provides a wide range of website design and website development services for creating fresh, innovative, and functional websites in a professional and reliable manner.

CLOUD BASED SERVICES
We will help you choose the right cloud-based solution based on our experience helping hundreds of businesses just like yours. No surprises, up charges or hidden fees.
The IT Services You Need to Grow Your Business
South Jersey Techies specializes in the technology needs of both small to medium businesses and organizations. Some of our services include: IT Consulting; Business IT Support; Website Design; Hosted Cloud Solutions; Secure Online Backup; Hard Drive File Recovery services and much more. We also offer cloud-based solutions like: Microsoft Office 365; hosted exchange email; fax thru email; online storage; email marketing plans; Hosted VoIP phones and much more.
At South Jersey Techies, we recognize the challenges businesses face and can help you improve your technology with affordable professional Managed IT Services and Website Maintenance Plans. We'll help your company save time and money while giving you excellent service and tech support. We also offer a large variety of website services in a cost-effective and timely manner, so your project will be completed on-point and on-time. By understanding and addressing the specific requirements of each customer, we deliver personalized IT support and website maintenance plans, planning and management that results in improved technology infrastructure and ensures business continuity.
Our professional IT and Web service team will answer the questions you have and supply the service and support you expect. Plus, our support plans are flexible, giving you the ability to adjust up or down monthly as your business grows and changes. We'll help make sure that your IT systems are running at an optimal level so you can focus on building profits and growing your business.
What Our Customers Say:
Our current server was in need of being replaced. The purchasing experience with SJT was excellent and they explained exactly what we needed in a very clear and direct manner. There was no reliance on overly technical verbiage, nor were there any hidden fees. My expectations were met by SJT and they did a wonderful job creating our new server and building up our firm's IT infrastructure.


We are a small company and the integrity of our IT structure is critical to everything we do. The SJT Team has given us a level of comfort which we hadn't had in the past. SJT is easy to work with and we trust them. When you're not an IT person, a high level of trust in the people advising you on IT issues is invaluable. I'd recommend them to anyone.

Need Business IT & Web Solutions?
Small and Medium Business IT Services & Web Services
Managed IT Services is a new solution to an old problem. Instead of the traditional pay to fix a problem as it happens, you pay one consistent monthly price and your computers, servers and network are continuously and proactively kept running efficiently. Learn More
A website maintenance plan is the most reliable method to keep your website up-to-date, while keeping your costs to a minimum. It is also a great way of ensuring you will be able to get help when you need it.Learn More
Starting a New Small / Medium Business?
Professional IT Service for Businesses in NJ, PA and DE
Our solutions are tailored to fit your specific small to mid-market business needs and range from computer cabling to managed IT services and server support. In short we are your local computer company and a complete solution for your outsourced IT needs. SJT also excels at providing network consulting, virtualization, managed email solutions, managed security, data recovery, website design, domain and web services through BigBeagle.com and hardware and software needs through TechieDepot.com.