The Website Design team of South Jersey Techies has been constantly working on developing great looking websites using the latest web technologies. The most recent website developed by our team is a non-profit, charitable organization in South Philadelphia, The Vendemmia Foundation.
The Vendemmia Foundation is dedicated to preserving Italian culture; to advancing the understanding of Italian heritage and the art of winemaking; to fostering pride in community; and to supporting the educational needs of students of Italian heritage in South Philadelphia. The Vendemmia Foundation supports the education of young people in the South Philadelphia area. Scholarships are awarded to eligible grade school students and eligible high graduates.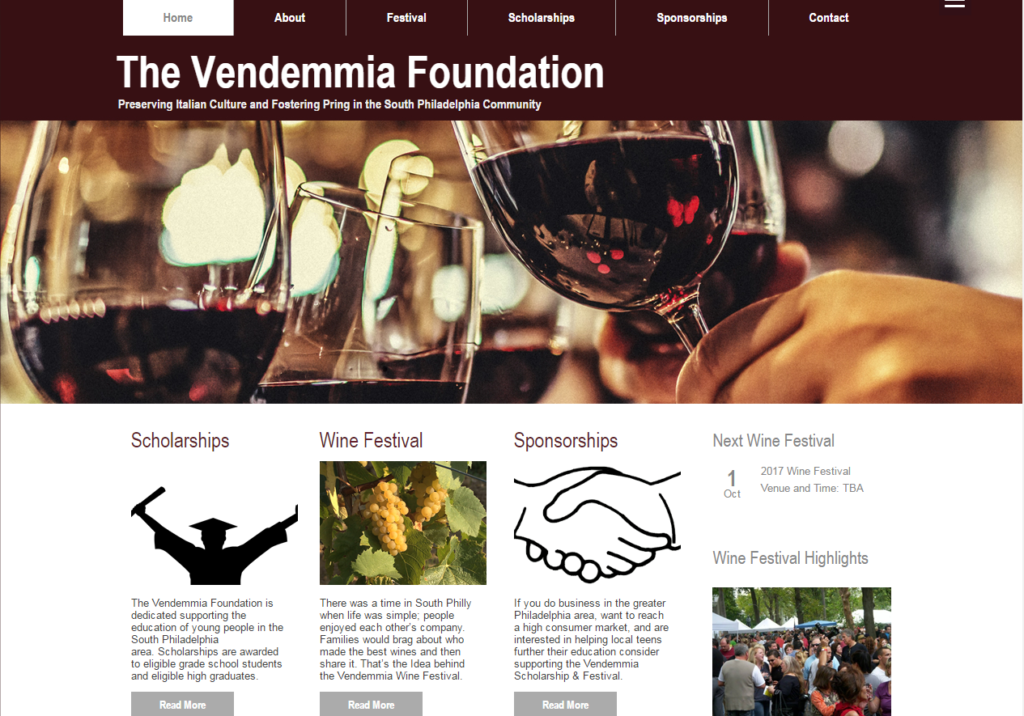 Have questions?
Our Web Design team is here to help
Call us at: 856-745-9990 or visit: https://southjerseytechies.net
South Jersey Techies, LLC is a full Managed Web and IT Services Company located in Marlton, NJ providing IT Services, Managed IT Services, Website Design Services, Server Support, IT Consulting, VoIP Phones, Cloud Solutions Provider and much more. Contact Us Today.